Think it's too late for braces? Never!
We treat patients of all ages and in fact about 45% of our patients are adults. Below are just a few examples of how we can serve adult patients no matter the age, activity level or profession.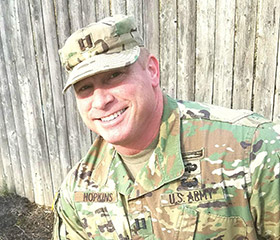 Active Military
Every person deserves a beautiful smile, especially our active military. Though it is true that there are strict rules on entering the military with orthodontic appliances on, there are several options to work around that. The most common being Invisalign, removable clear retainers. We are located between two major military bases and treat a large number of military personnel. We are knowledgeable on the requirements for active duty orthodontics and will provide you with a treatment plan that is best suited for you.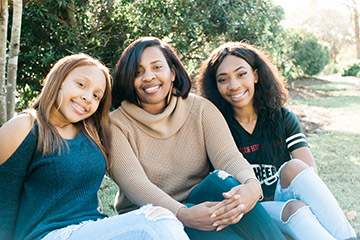 Parents
Think braces are only for children or teens? This is no longer true. Now, more and more adults are seeking orthodontic treatment for a variety of reasons. Some people want to improve their smiles or correct their bites. Others are seeking to improve their health or to boost their self-esteem. Maybe braces wasn't an option when younger but it is an option now. And what better way to bond with your children than to go through this experience together. The braces that are available today are not like the braces of the past. Now, the options are lighter, more comfortable, and less noticeable.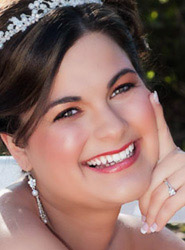 Wedding Ready
Recently engaged? Congratulations! Now is the time when you start making all the arrangements so that everything is just right for your perfect day. While you are thinking about the flowers, the cake and the wedding gown, don't forget the most important thing, your smile. Remember, all eyes will be on you and you want your smile to sparkle and shine. If you have ever thought about seeing an orthodontist, now is the perfect time. With a good treatment plan and advancements in orthodontics, it is possible to have the straight, beautiful smile you always wanted just in time for your wedding day. We offer several options such as Invisalign, lingual braces (braces behind the teeth) and clear braces. We will also work with you to make sure no braces are visible during your portrait sessions or on your BIG day!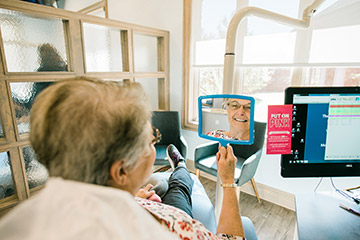 Senior Adults
According to the American Association of Orthodontists, the rate of seniors in their 60s, 70s, and 80s that use braces has been steadily growing since the mid-2000s, and there are now more than one million older adults who seek orthodontic treatment. It's never too late to address dental health concerns. Today's orthodontics can help senior adults maintain their existing teeth. Crowding can be corrected so hygiene is easier, when you have a crossbite or misaligned teeth, you have an increased chance of plaque and food buildup between your teeth. This means you may be susceptible to periodontal disease or gum disease. Orthodontics can also make spaces for implants and help improve the bite.