Your Experience | Office Fun | We Love Our Community!
Your Experience
At Rankin and Fiume Orthodontics, we love to make our patients' smile dreams a reality. Dr. Todd Rankin, Dr. Leonard "Len" Fiume, and our fantastic team are attentive, experienced professionals. We're also friendly and personable, and love building long-term relationships with our patients and families.
We know that having a radiant smile will transform your life. You will be more confident in every interaction, and secure in the knowledge that your smile looks incredible.
You'll also have a healthier mouth, because it's easier to brush and floss thoroughly with straight teeth, and that means a decreased likelihood of future dental disease. Properly aligned teeth means less stress on your jaw, neck, and facial muscles, too.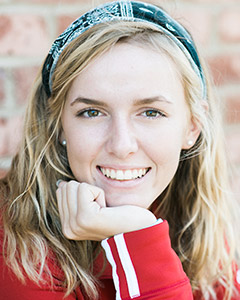 A Focus on You
We've built our practice on the belief that you — our patients — are our top priority. We want to get to know you as a person, not only as someone whose teeth we're fixing. We love to celebrate your achievements, hear about your plans for the future, and share stories and jokes. We want to get to know you as a person, not just as a patient.
Dr. Rankin and Dr. Fiume will develop a custom treatment plan that will provide the most efficient, affordable care, and deliver the best results for your smile. They are conservative in diagnostics and treatment: You don't need to worry about being pushed into treatment you don't want or need.
Rankin & Fiume Orthodontics uses state-of-the-art technology and leading-edge treatments. This ensures the most accurate diagnostics and most comfortable care experience. It also delivers the most incredible, lasting smiles.
Complimentary Consultations
Before starting orthodontics, it's important for you to understand your clinical needs and care options. It's just as important that you find a practice where you are treated with respect and compassion.
We proudly serve New Bern, Havelock, and other nearby communities in Eastern North Carolina and offer complimentary consultations. You'll come in, meet the team, and tour our practice. Dr. Fiume or Dr. Rankin will ask about your treatment goals, concerns, and timeline.
Then you'll undergo an initial exam. Taking everything into account, the doctor will create your custom plan. We'll review the recommendations with you, and explain each step, the options, and what to expect. We firmly believe you should make an educated decision about your treatment. This is your smile, after all!
---
Office Fun
Office Contests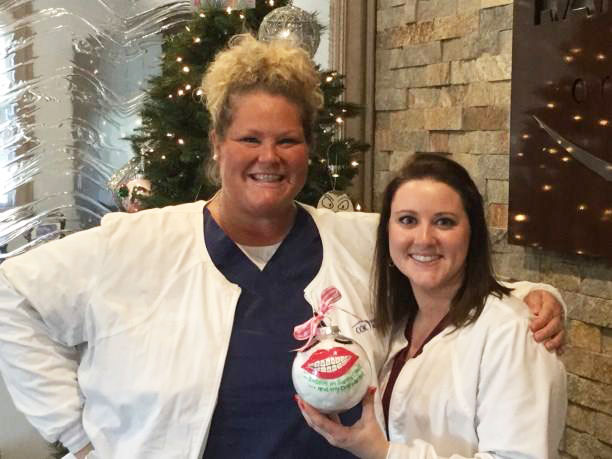 Throughout the year, we run exciting contests with lots of great prizes for active patients and their families! Contests are always displayed in the office and on our social media sites, and sometimes we give out instruction cards. We do anything from interactive contests, in which you have to follow a set of instructions to play, to more basic contests like Guess the Number.
Patient Rewards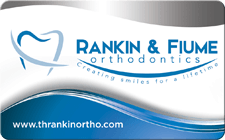 Our patients love our Patient Rewards program. Once you are an established patient, you will be given a rewards card and instructed on how the program works. Reward points are given for contest entries/wins, theme day participation, social media tags, inner office games, treatment compliance (like wearing rubber bands), etc.
There are so many fun ways to earn points that everyone has an opportunity to participate. Reward points can be redeemed at our patient hub for all kinds of prizes.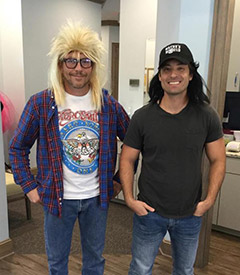 Theme Days
At Rankin & Fiume Orthodontics, we are all about being professional and giving top-notch service. At the same time, we also love to cut loose and show our fun side. We incorporate theme days throughout the year. We invite all our patients to dress up and participate according to their appointments and corresponding theme day.
---
We Love Our Community!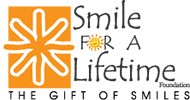 At Rankin & Fiume Orthodontics, we are honored to have our own chapter of the Smile for a Lifetime Foundation. Smile for a Lifetime is a charitable, nonprofit organization that provides orthodontic care to individuals who may not otherwise have the opportunity to acquire assistance. Find out more about this organization, who qualifies, and how to apply.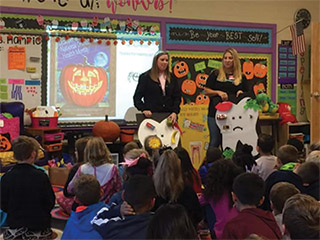 School Visits
We love to take advantage of any opportunity we get to visit our local schools. Every year in October (which is Orthodontic Awareness Month) we do an orthodontic presentation for all the local second graders, to help educate them on oral health and why orthodontics is important. We also participate in science clubs and career days to introduce students, parents, and teachers to the world of orthodontics.
Contact us if you are interested in having us come speak at your school.
Benefit Runs and Local Events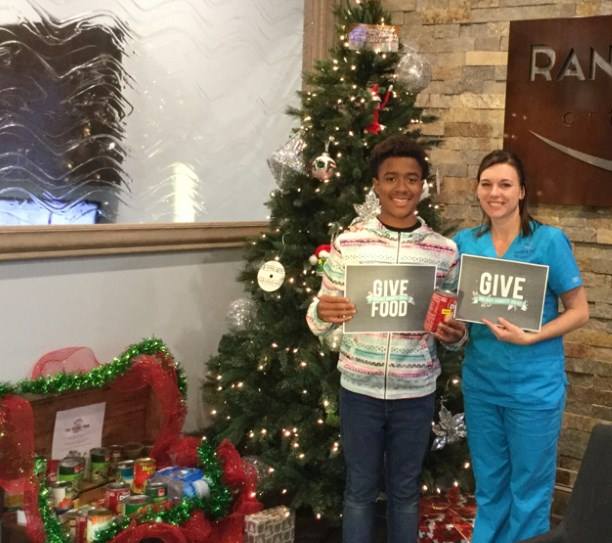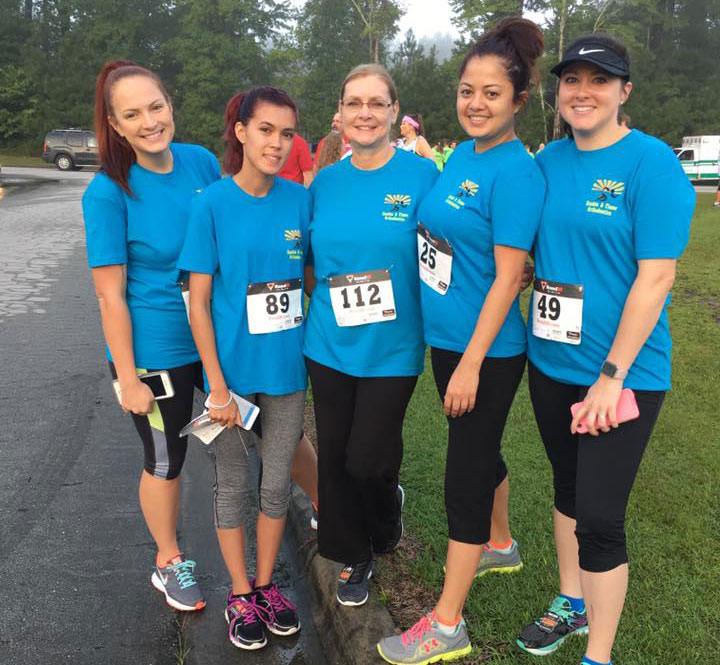 We are always ready to support worthwhile causes in any way that we can. One way we do this is through our participation in local benefit runs. We invite patients to come run with us. We also provide a booth with water and a finish-line photo booth! We also love community festivals and sporting events because they enable us to get to know you outside the office. Look for us at Mumfest, Bridal Expo, Family Fun Festival, Food Drives, and local sporting events. If there is an event coming up that is important to you, please let us know so we can try to participate.